Could being born by the Gulf of Mexico in Tampa Florida have a link to the effective healing powers within a human captivated by rivers, lakes and especially the ocean?
I was about five years old, riding with my parents in our black Falcon, sitting in the back seat with no seat belt, windows rolled all the way down, feeling the ocean breeze ripple across my face, tousling my brown hair, and Herb Albert and The Tijuana Brass blasting from the radio. My parents enjoyed music; the stereo was on more than the television in our home. Enormous joy filled my heart as we rode alongside the cool turquoise blue ocean to find our favorite beach, parking spot and unload the car.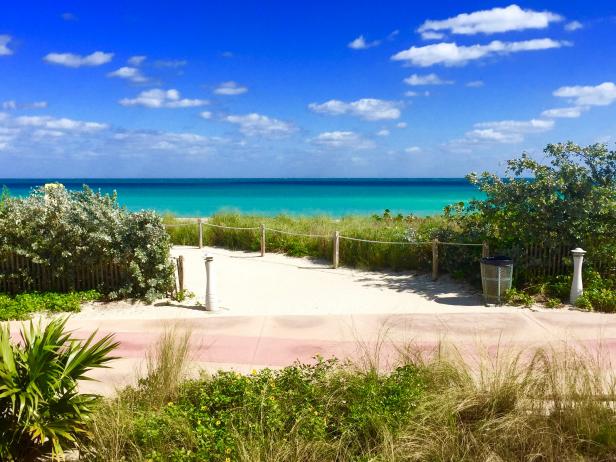 Finally, we were on the sand, flipping off sandals, laying down a blanket with towels on all four corners, setting up folding chairs and sand toys in the white sand of Miami Beach.
Off goes my turquoise, pink and green flower sundress, revealing my tiny little yellow flowered pink bikini. My two younger brothers, three years, and one years old, just needed to take off their shirts, wearing yellow swim trunks on the bottom. Coppertone lotion smothered our already tanned bodies.
Excitedly dad and mom said, "Are you ready?"
Three little moving heads, up and down, adorable, cute smiles greeted our parents as we looked up to their smiling faces. Inner enjoyment exhuming from our bodies. Dad went to Vietnam twice in the early years of our family. During those times only mom spent time with us at the beach, with other Air Force wives.
"Ok, Michael and Angela hold hands, off you go, just look behind, here we'll be with little Adam sitting on mom's lap, 1,2,3 go!"
Off we go, running full speed ahead, until we stop just short of the waters edge, looking at each other, giggling. Warm waves encircled our two sets of feet, as Michael's glowing blue green eyes met my almond shaped brown eyes, turning our heads looking behind us to double check, was Dad sitting on the blanket and Mom sitting in her chair, with Adam in her lap.
Little toes squishing in the wet sand as we stepped forward into puny waves splashing against our ankles. Slowly hand in hand we entered the ocean, breezes filled our lungs with fresh air and tremendous joy greeting friends, walking further out to our midcalf. Finally, letting go of each other's hand, plunging our bodies into the warm refreshing water. We crawled along the oceans sandy floor as its pressing against our knees like sandpaper, searching for seashells, sea glass and starfish too. Trying to keep our mouths closed, knowing the water made our lips vibrate the salty taste away.
We spent numerous days playing in the Atlantic Ocean. I have no memory of the names or the picnic food we ate except for sliced apples. I remember the same faces, gathering in our home to create care boxes of goodies for my dad's squadron in Vietnam.